The TNC2.1 is here.  The updated TNC2 is now shipping.  Get yours today!
We continue to listen to feedback and improve the design of your favorite TNC.  The USB charging port now uses a micro-USB connector instead of a mini-USB connector.  The on/off button provides better tactile feedback.  And the visibility of the LED indicators has been improved.
These design enhancements follow on from the original release of the TNC2 which improved on the original TNC1 design as noted below.  We have kept the same compact size, its feather weight, and incredible battery life.
Read the User Guide to learn more about how it works.  Join the Mobilinkd Yahoo! group to share experiences and learn from other Mobilinkd users.
Schematics of the TNC2 are available from the download section.
More Flexible Power Control
Auto-on/auto-off based on the state of USB power.  Those running mobile will not have to worry about turning on the TNC when they get in their vehicle or powering it off when then get out.  Thanks go to
Gavin M1BXF for the inspiration
.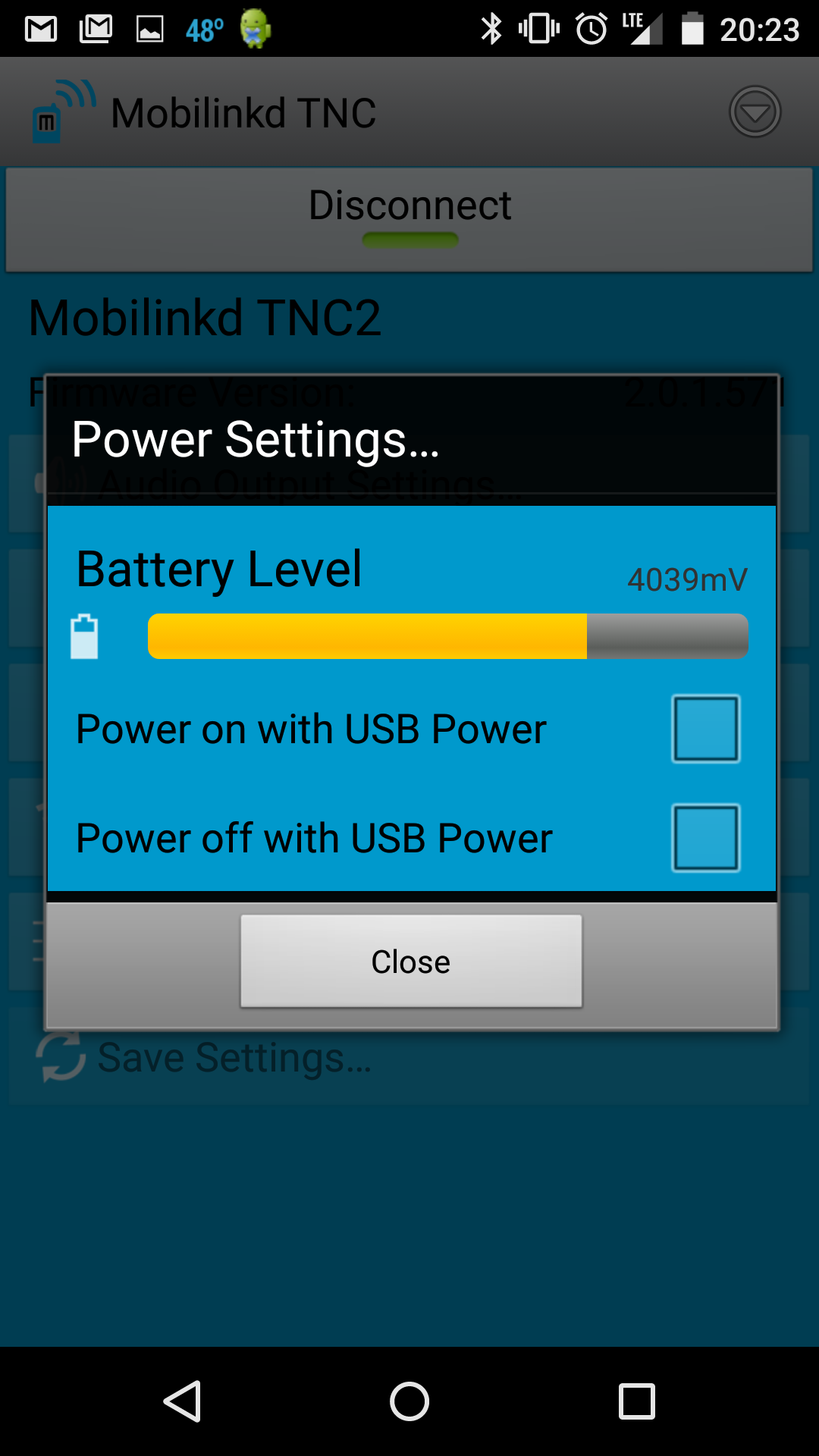 Increased Reliability
We removed the PTT slide switch on the side, opting to do the switching via software instead.  One less moving part to break.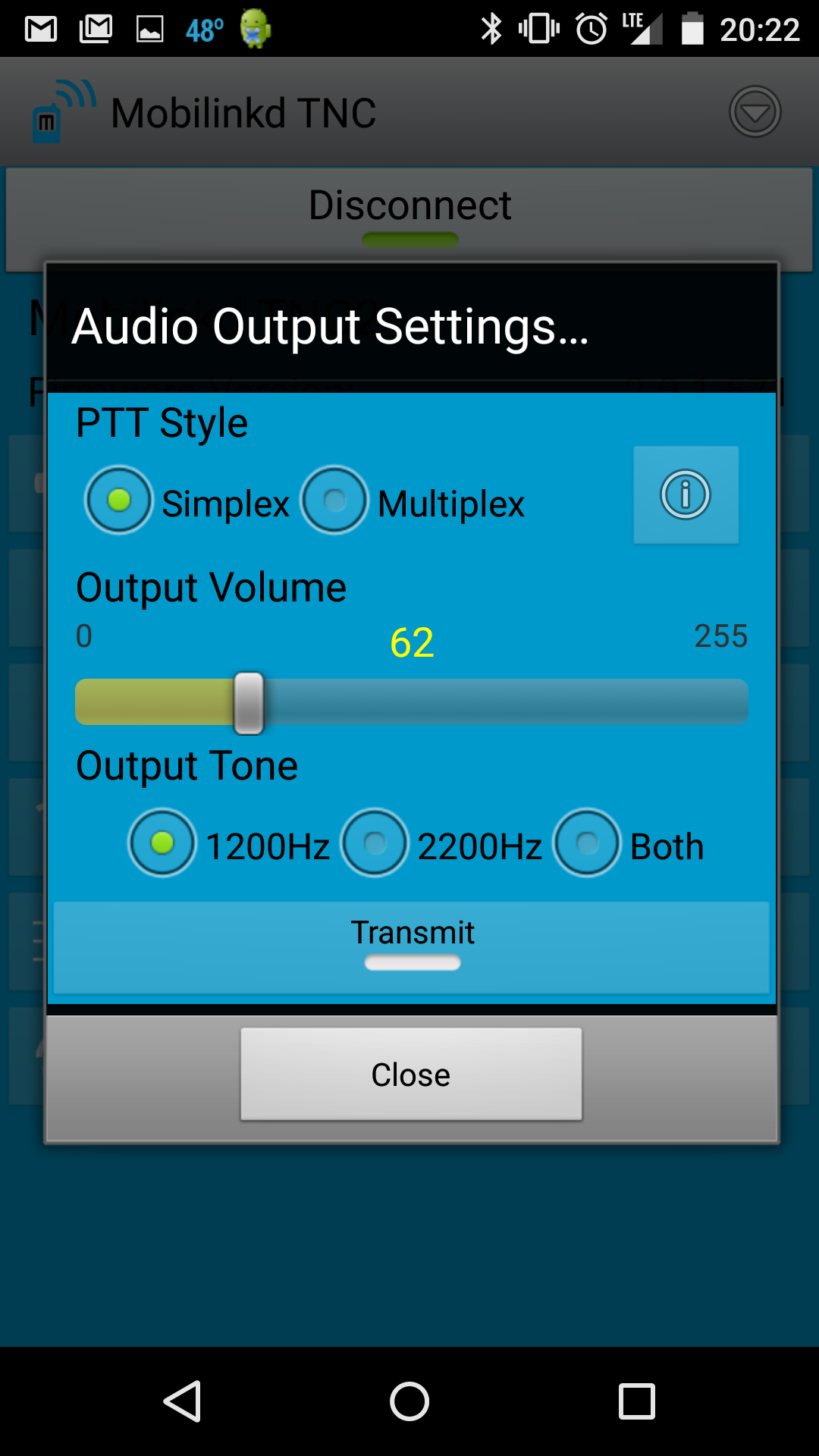 We updated the PTT circuitry to use MOSFETs rather than a transistor, and updated the design so that it is much less likely to latch up.
Updated Bootloader
We've updated the bootloader to prevent the TNC from accidentally entering the bootloader on reboot and damaging the firmware.
And More…