APRS and packet radio for the Ham on the go!  This is a highly mobile Bluetooth-connected TNC for use with HTs and other mobile devices.  One cable connects this 1200 baud TNC to the radio.  Connect to your favorite software on your mobile device, such as APRSdroid or APRSISCE/32.  It will work with any packet software that speaks the KISS protocol.
The original TNC1 is sold out and discontinued.  See whats new and improved with the TNC2!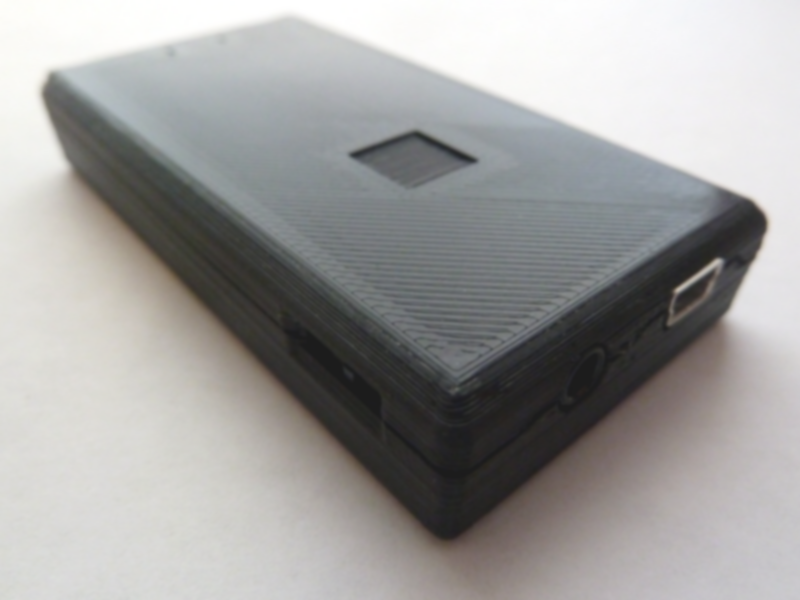 This tiny packet modem is battery powered and can run for 48 hours of continuous use.  And when the battery gets low, it has a built-in charger to recharge the battery in just a few hours.  It can also run continuously plugged in to a USB port for power.  It's overall dimensions are about 40x75x12mm.
Best of all, the software running on the TNC is completely open source.  The board contains an ISP port to upload new firmware to the board.
Connectors:
3.5mm TRRS Audio Connector
Mini-USB Charging Port
ISP for Hacking the Firmware
JST SH 3-pin Battery Connector
Switches:
Momentary Contact On/Off switch
Slide switch to adjust PTT signaling (multiplexed on Mic or separate signal)
Battery:
Please see the User's Guide for more detailed information.