Introducing the Mobilinkd Bluetooth APRS® TNC. With your radio, your Android phone and this TNC, you have everything you need to get started with APRS — all at a fraction of the cost of a dedicated APRS® radio, and with a better user interface than any APRS® HT on the market.
Please note that cables to connect the TNC to a radio are sold separately.
Why a Mobilinkd TNC?
A better user interface for mobile APRS® than any existing APRS® radio.
Low cost — much less expensive than existing purpose-built APRS gear.
Battery powered and Bluetooth connected — just one cable.
Excellent performance — tunable for optimum performance with your radio.
Both ready to go with minimal configuration and yet completely hackable for those hams that insist on knowing how their gear works and improving it.
Existing purpose-built APRS® radios are very expensive and have a limited user interface. Building your own APRS® system with other TNCs require an external GPS, a computer, power supply, and result in cables strewn everywhere to connect it all together. With the Mobilinkd TNC, just one cable connects the TNC to the radio.
The Mobilinkd Solution
Your radio. Your Android phone or tablet. APRSdroid. And a Mobilinkd TNC. Starting at only $64.95.
Put it all together and you get a very compact, portable and easy-to-use APRS system.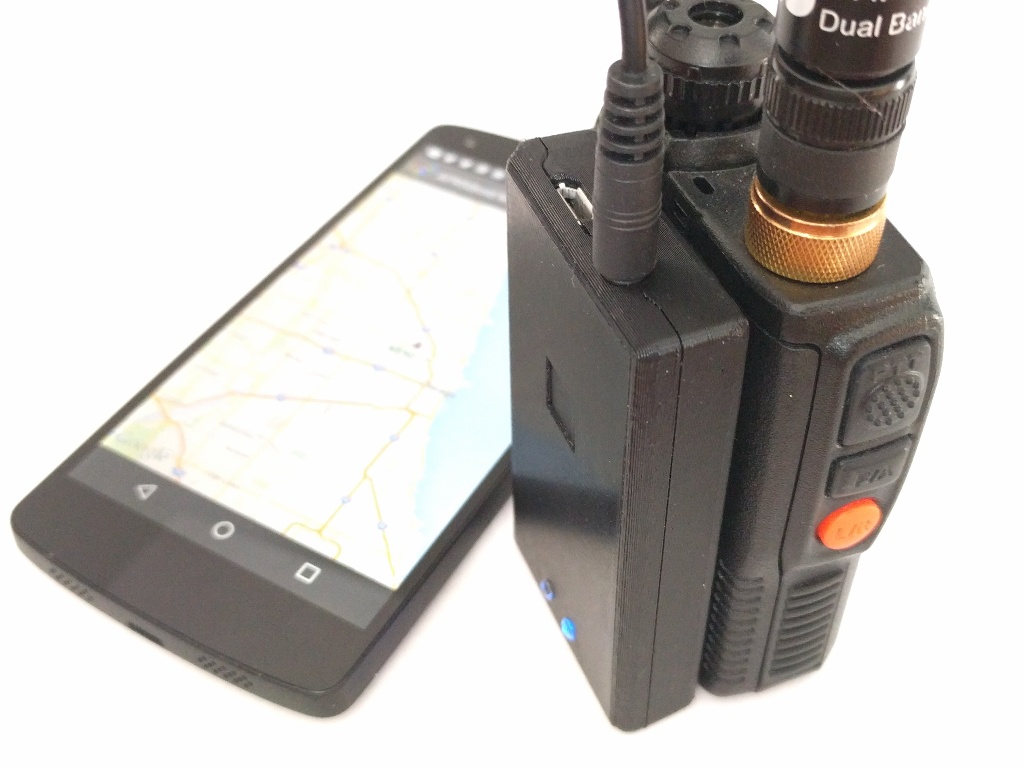 The TNC is 11mm thick. Weighs less than 40 grams. And will run for more than 2 days on a single battery charge.
The APRSdroid User Interface
This is the first TNC designed specifically to take advantage of APRSdroid's support for Bluetooth KISS TNCs. Other APRS® solutions require either an expensive purpose-built APRS radio with a user interface reminiscent of a 1990's cell phone interface. Or they require a separate GPS, TNC, computer and power supply. And the result is a mess of cables snaking everywhere and a system that is not very portable.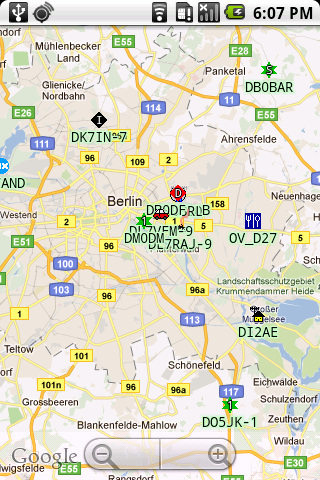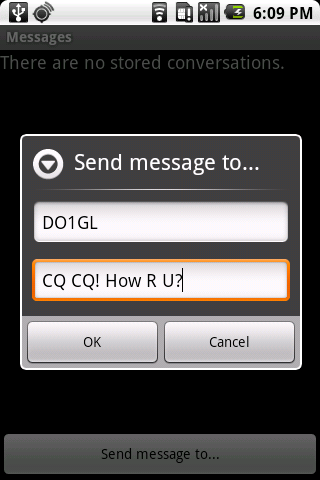 With APRSdroid's support for downloadable Open Street Map maps, it is fully functional without a mobile of wifi signal. With a network connection, you have full access to online resources such as Google Maps and station information from QRZ and aprs.fi.
One short cable. A tiny, light-weight TNC. Take it anywhere. Take it everywhere!
Not Just for HTs. Works with Mobiles and Base Radios Too!
This TNC works extremely well in a mobile environment. If your radio has a TNC connector, hookup is a breeze.
Not Just APRSdroid!
Any APRS® software that supports KISS protocol will work. Use it with Xastir on Linux or APRSCE/32 on Windows with a Bluetooth dongle.
Whatever radio or software you are using, set up is a breeze. Connect the TNC to the radio. Pair the TNC to your smartphone or computer. Configure the software. In minutes you will be sending your first APRS packet.
Completely Hackable!
Even though it is ready to go as is — if you are like us, you know everything can be improved. We strongly encourage our users to void their TNC's warranty. The firmware and all support software is available on GitHub under open source licenses. The schematics are available. And the TNC is easily modelled with an Arduino, and common Bluetooth board and a few discrete components.
Now with iOS Support!!
The Mobilinkd TNC3 has just been released which used Bluetooth LE. This is now supported on iOS.
The aprs.fi app [Apple iTunes link] now supports the TNC3.
While we get our support completed, users are welcome to join the public beta for the Mobilinkd Config App for iOS.